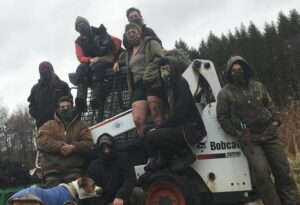 Tamarack Hollow is a rag-tag group of activist, artists, tinkerers, and thinkers. We are constantly reinventing the wheel, building a better mouse trap, and generally seeking to occupy the space between rocks and hard places. As a whole, we enjoy making good food, building beautiful things, living the struggle, long walks in the woods, big and small dogs, audio adventures through our earbuds, and friendships.
Employees of Tamarack Hollow Farm must respect all racial identities, gender identities, sexual orientations, bodies, and abilities. We prioritize hiring and training queer folks, BIPOC, and women. 
Tamarack Hollow Farm is owned and operated by Amanda Andrews.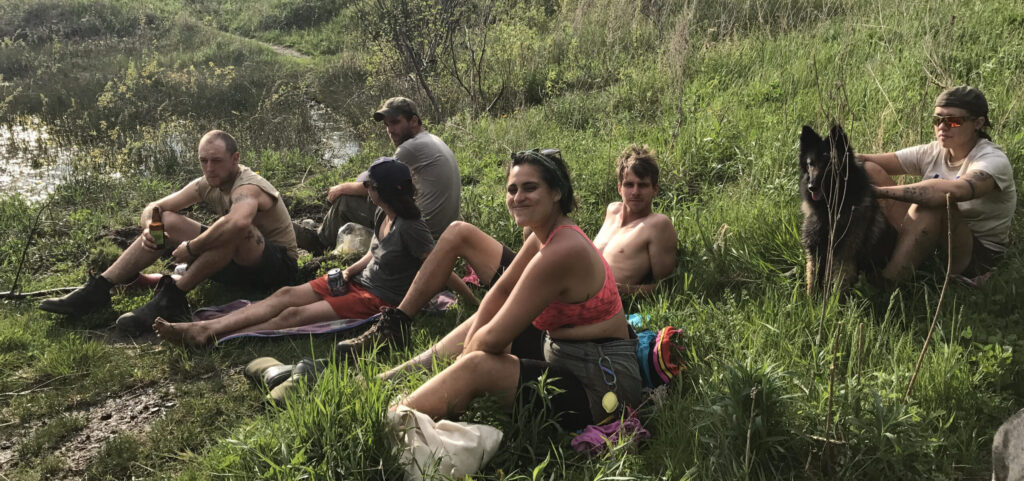 Tamarack Crew, Spring 2017.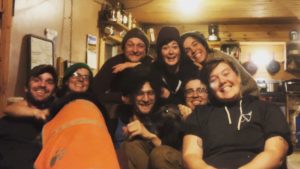 Tamarack Crew and Friends, Fall 2018.