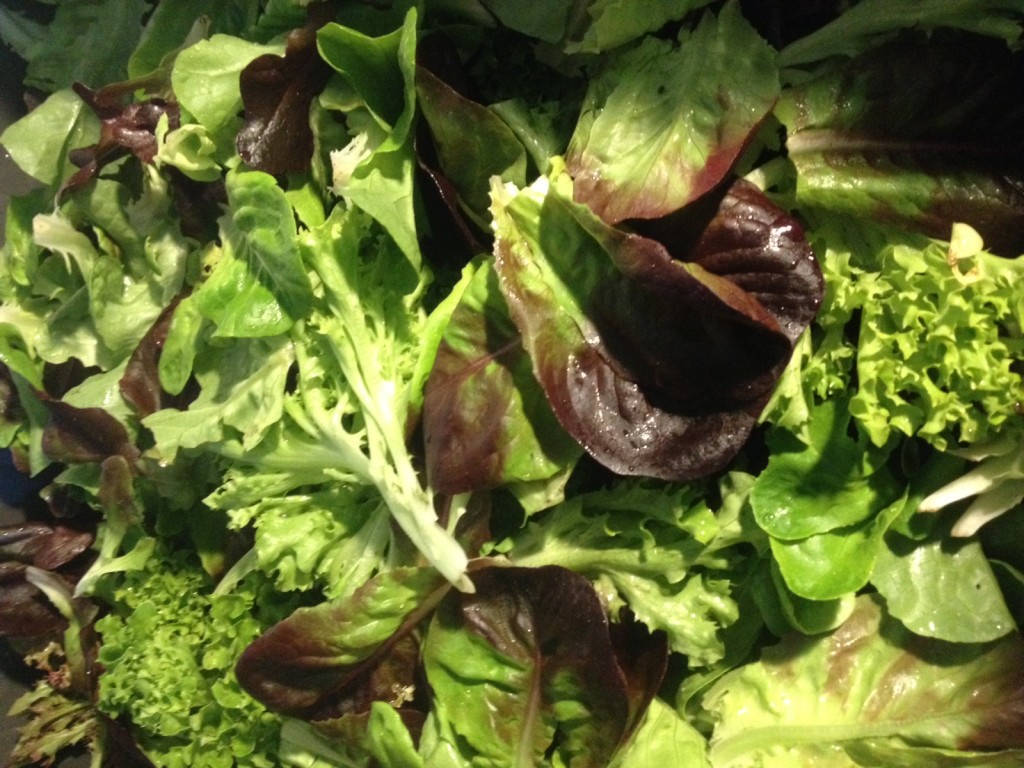 Here's what our customers have to say….
"Let me say again how truly I LOVE this CSA. The food is fantastic, the variety impeccable and interesting. You may have made a customer for life. I have bragged up a storm to anyone in my network. Eager to see the winter CSA"
"Tamarack Hollow is an amazing farm- your tunnels, your beds, the variety of fancy vegetables you grow, and the eggs. We'll be ordering the winter share. I love the balance of roots, brassicas, and greens we've been getting."
"Wow…your vegetables continue to blow me away every day. They're not just colorful and beautiful, it's super-fresh and unbelievably tasty. thank you thank you thank you"
We are proud to partner with other Vermont farmers and bakers to offer the following add ons:
To add whole chickens raised on pasture to any pickup location click here.
To add our eggs from chickens raised on pasture to any pickup location click here.
To add wood fired sourdough bread to any pickup location click here.
To add maple syrup or other maple goodies to any pickup location click here.
Frequently Asked Questions
What's in a share? The Winter share will include kale, spinach, baby greens, sweet potatoes, carrots, potatoes, radishes, turnips, cabbage, beets and winter squash. We are not doing an egg add-on for the winter share, but eggs will be available at pickups as they are available.
The pictures below are samples of actual shares from the summer of 2020.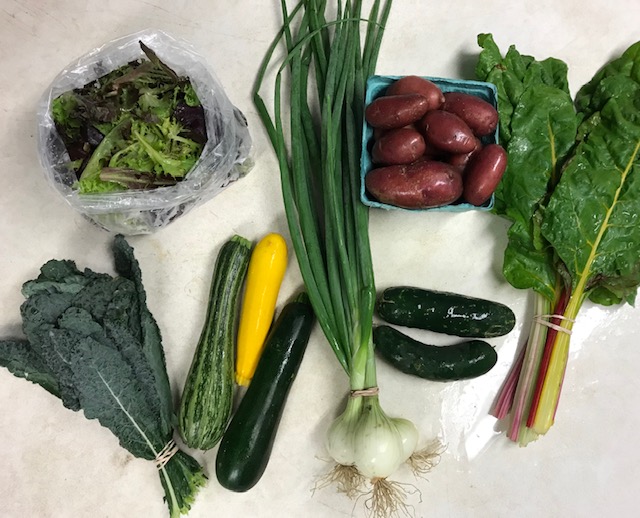 Regular Share, Summer:
1/2 lb salad mix
3 zucchini
2 cucumbers
bunch chard
bunch sweet onion
bunch lacinato kale
2 lbs fingerling potatoes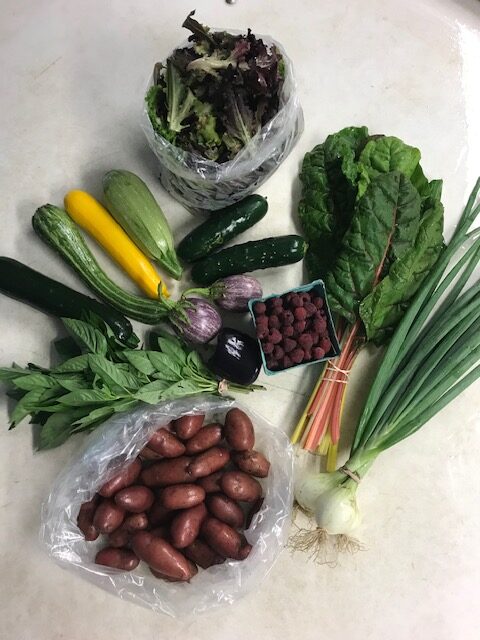 Large Share, Summer:
1 lb salad mix
pint raspberries
4 zucchini
2 cucumbers
bunch chard
bunch sweet onion
bunch basil
2 mini eggplants
2 bell peppers
3 lbs fingerling potatoes
What is a CSA? A CSA (community supported agriculture) program is a way for communities to come together to share both the risks and rewards of farming. Community members pay the farmer in advance for a set number of weeks of produce. The farmer promises to deliver a certain share size for a certain number of weeks.
My schedule doesn't work for (fill in the blank)– can I still join? If you will be away for a month or have another scheduling conflict you can still join! We are happy to prorate your share- just get in touch tamarackhollowfarm@gmail.com.
Is this a better deal than retail? Yes, we have two share sizes with a rough value assigned to each (regular is $25 and large is $45) but we do our best to go above and beyond that amount each week. At minimum, you will receive that amount of produce. We use those dollar amounts as our guidepost rather than promising a set number of items each week.
Can I pick out my own produce? Shares will be prepacked. You will receive an email each week before pickup updating you on what to expect in your share.
Is all of the produce certified organic? What about the eggs? All of the produce grown on our farm is certified organic. We may occasionally purchase produce from neighboring farms; if this produce is not organic you will be notified and given the option to substitute the non-organic produce for organic produce. Our laying hens are raised on pasture and fed certified organic grain, but they are not certified organic. The bread is baked with organic flours, but the bakery is not certified organic.
I want eggs occasionally, but not every week. When we have surplus eggs, they will be available for purchase at pickup for $6 dozen, first come first serve.
What if I miss the pickup? If you know in advance that you are going to miss pickup, just email the farm and we will keep your share here for Friday pickup. If you are running late and miss you pickup, please email us as soon as possible and we will arrange for pick from the farm cooler on Friday. Please do not show up on the farm without prior arrangement– we are a working farm with many daily responsibilities to keep the harvests coming! Shares that are not picked up (or have other arrangements made) by end of day Friday are considered surrendered for the week and will not be refunded. Also- you can always send a friend!
This page says Year Round CSA Shares but the sign up is just for Autumn? Yes. We are a year round farm and will be providing CSA shares in four sign up windows throughout the year: Spring (April- May, 8 weeks), Summer (June- August, 12 weeks), Autumn (September-November, 12 weeks), and Winter (bi-weekly December- March, 8 weeks). This page will be updated as the seasons change.
Can I get anything else with this share? Yes.
Maple syrup and goodies- Farnham Farm, Plainfield
Whole Chickens- Hillside Farm, West Glover
Wood fired Sourdough Bread- Rise Up Bakery, Barre
How do I contact the farm? The best way to reach us is via email: tamarackhollowfarm@gmail.com. Thanks!